When they were boys, Sam and Dean Winchester lost their mother to a mysterious and demonic supernatural force. Subsequently, their father raised them to be soldiers. He taught them about the paranormal evil that lives in the dark corners and on the back roads of America ... and he taught them how to kill it. Now, the Winchester brothers crisscross the country in their '67 Chevy Impala, battling every kind of supernatural threat they encounter along the way.
(S013E015) Previous Episode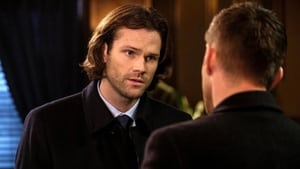 Aired On 2018-03-08
Sam and Dean are close to collecting everything they need to open a rift into the Apocalyptic World and possibly rescuing Mary and Jack. The one missing ingredient leads the Winchesters to a black market for religious relics where everything is not always as it seems.
Next Episode (S013E016)
Airs On 2018-03-29
Sam, Dean and Castiel are transported into the animated world of Scooby Doo where they join forces with the Scooby gang to solve a ghostly mystery.